How to record Webcam on Windows
Sometimes you may need to explain something to a client or student, but you just can't meet them in person. Fortunately, you have the solution in an excellent webcam recorder like iShareSoftware Screen Recorder. This tool allows you to record yourself quickly and easily using your desktop's internal or external webcam. Not only that, but users can also set recording preferences like the output resolution, frame rate, and format.
Step 1 Launch the webcam recorder.
Run iShareSoftware Screen Recorder and then click the Webcam Recorder. The Webcam Recorder should launch automatically if your computer supports this function.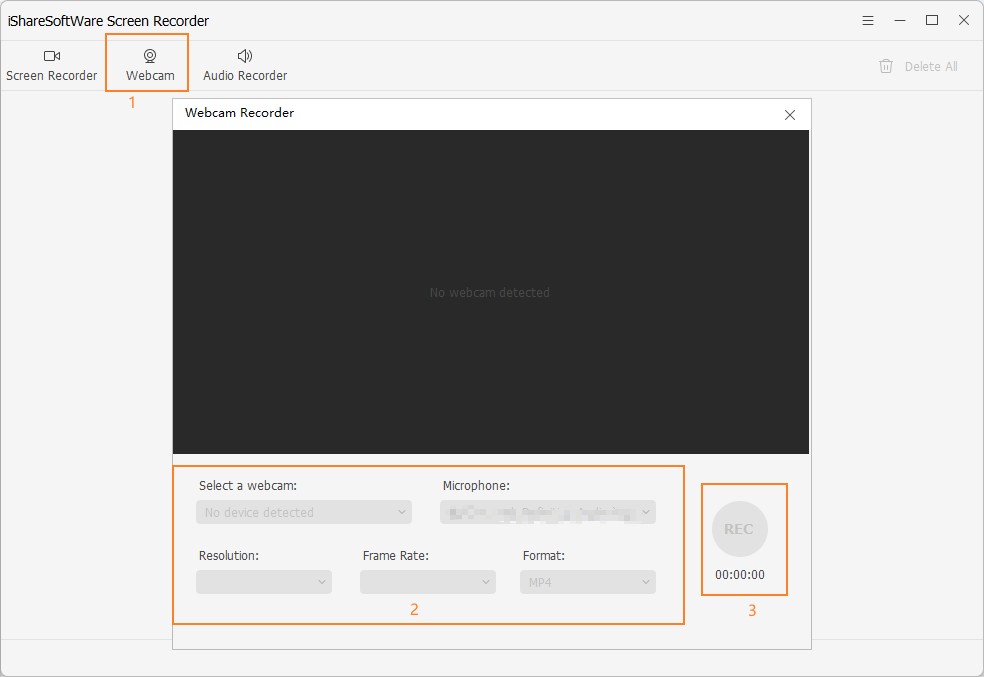 If you can't open the Webcam Recorder function, you probably need to update your webcam driver. To do that, go to the Start menu or Windows logo at the bottom-left corner and right-click it. Choose the Device Manager, open the Cameras, and right-click your integrated webcam. Now click the Update Driver and then choose the Search automatically for drivers. Finally, click Search for updated drivers on Windows update and update your webcam driver accordingly.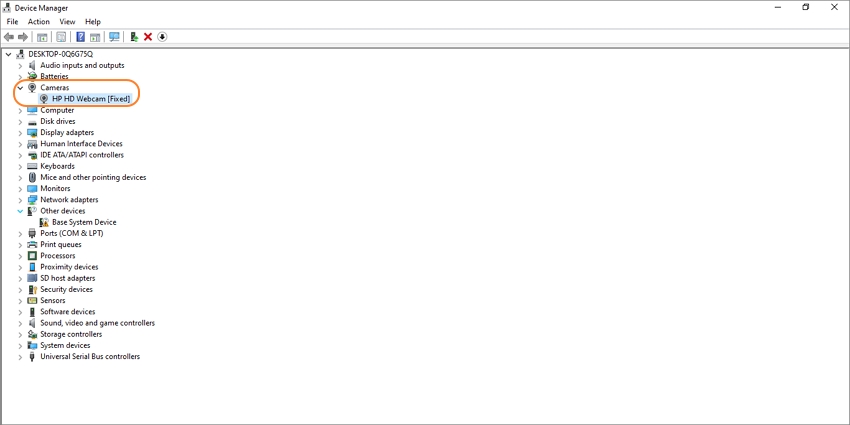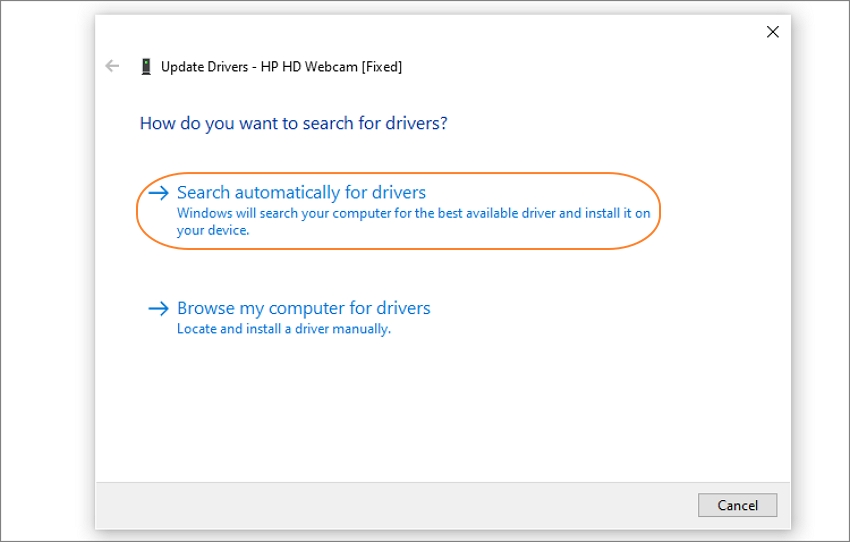 Step 2 Set up the recording preferences.
After launching the Webcam Recorder successfully, it's time to customize things a little bit. Complete the following actions:
Webcam: Open the Microphone list and select the input microphone. You can use the system's mic or connect your external mic and select it.

Microphone: Under this section, tap the Start manually and end after checkbox to enter your preferred recording duration. You can also click the Start and end on schedule checkbox to input a start time and end time, depending on date, month, and even year. Note that you can only click one checkbox at a time.

Video Resolution: Set the output resolution under the Resolution menu. Note that the higher the resolution, the better the quality, and the bigger the file size.

Output Format: Finally, set an output format on the Format list. You can export the webcam video to either MP4 or AVI video formats.
Step 3 Start and stop recording.
Lastly, click the REC button and wait for three seconds to begin recording yourself on your computer. If satisfied, click the Stop and close the recording window. Preview your video by clicking the Open.