Convert videos to any format
If you have some videos on your computer that you want to convert to a different extension so you can watch them on your favorite media player or device, you need an efficient and robust tool that recognizes and offers a plethora of file types to choose from. iShareSoftware Video Converter supports more than 200+ formats and can be considered one of the best conversion programs available today. Here is how you can use iShareSoftware Video Converter to convert the source footages to your favorite format with few easy steps.
Step 1 Add the videos.
Launch iShareSoftware Video Converter on your PC, check and ensure that the Video Converter category is selected in the left pane, click Add Files from the right window, and import the video(s) that you want to convert.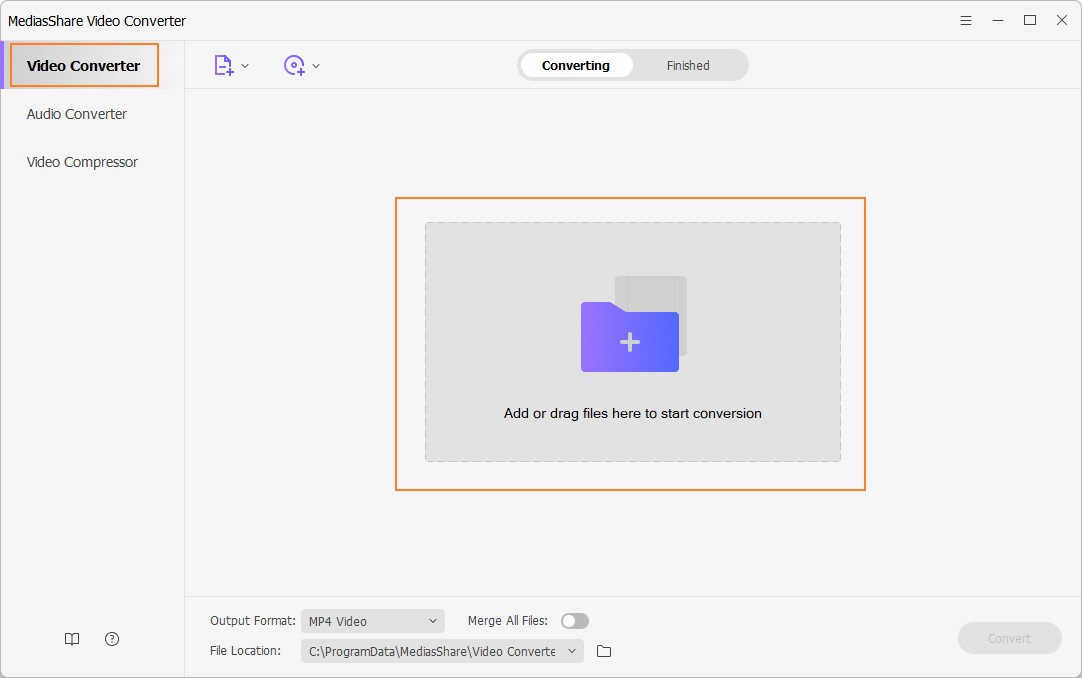 Step 2 Choose an output format.
Open the Output Format menu from the lower section of the main window, go to the Video tab, select your preferred output format from the list in the left, and click a resolution from the right.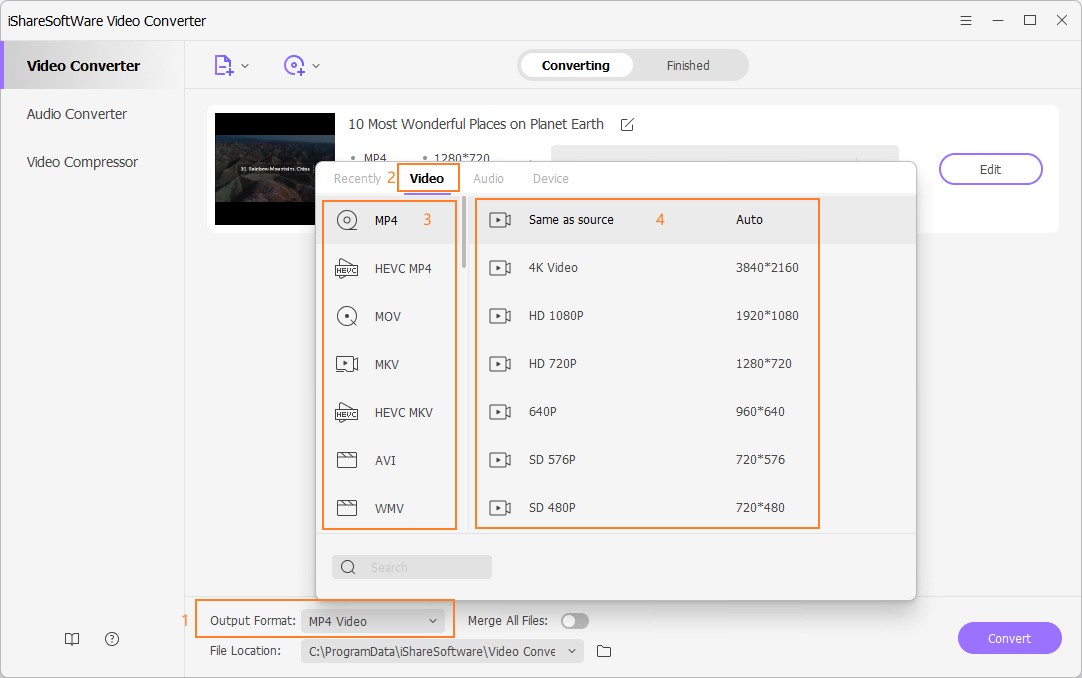 Step 3 Convert the videos.
Choose a destination folder in the File Location field at the bottom, and click Convert .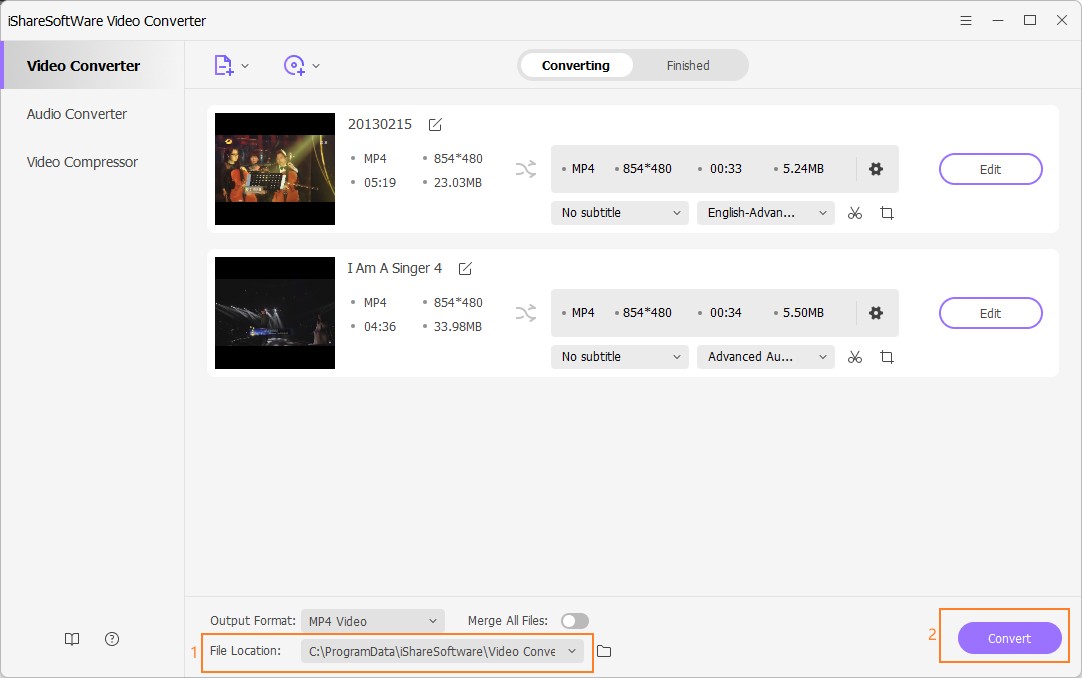 Step 4 Access the converted videos.
Go to the Finished tab from the top, and click Open from the right side of the converted videos in the list that the interface has.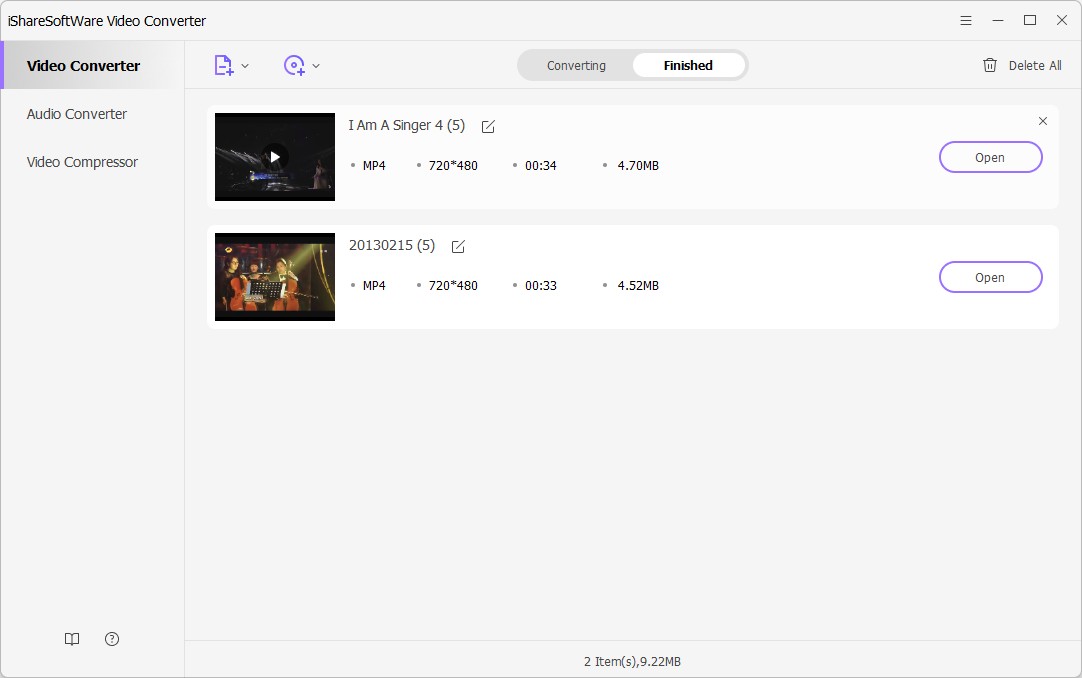 If you want to change the audio track, you need to choose the MP4 or MOV format as the output format firstly. Then, choose the Audio track tab and click the Add button to choose the audio file from the local file folder. After adding the audio file, you can switch to select the audio tracks that you need.